Returns for purchases made between 16th November and 31st December 2023
will be accepted until 31st January 2024.
Free Delivery and Extended Returns
No products match your selection.
Did you mean: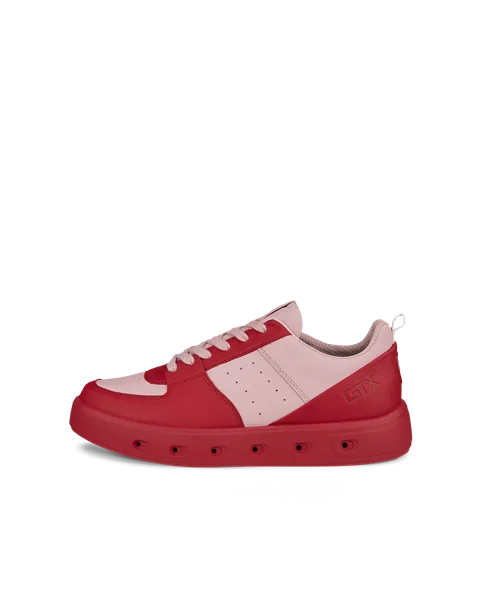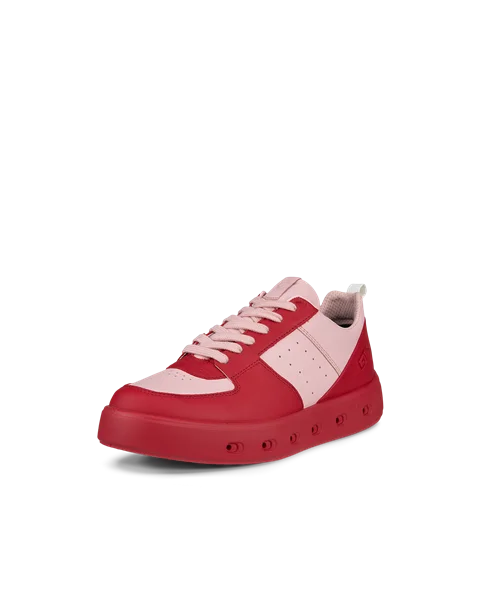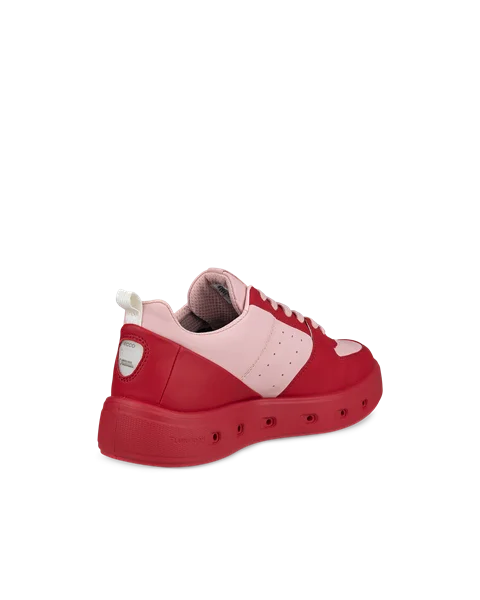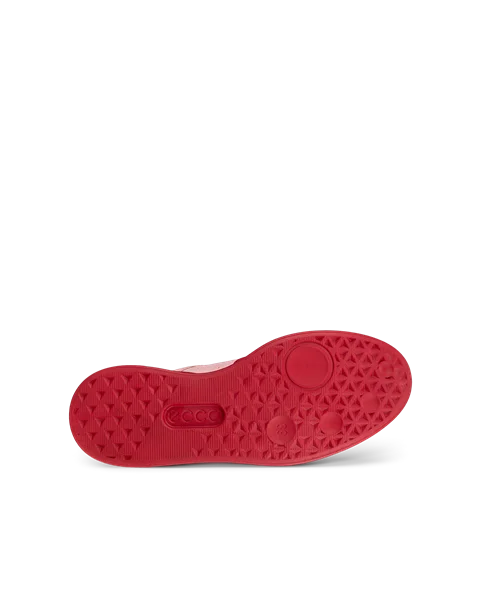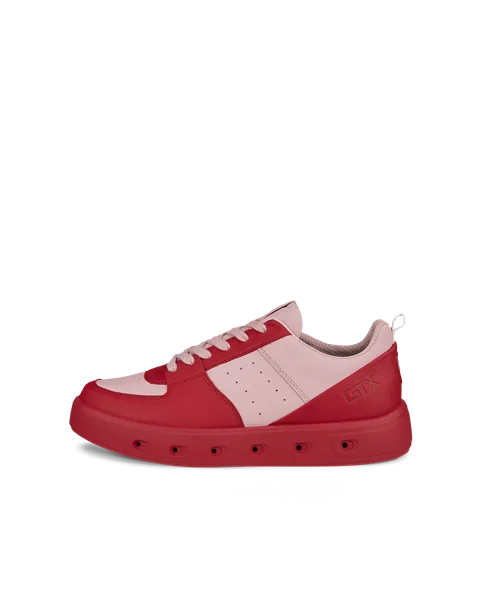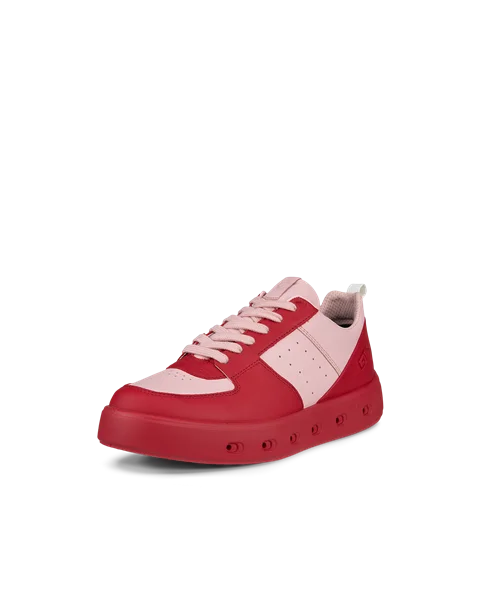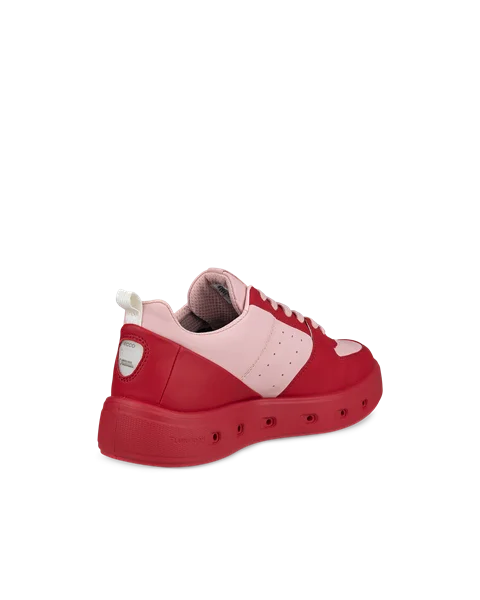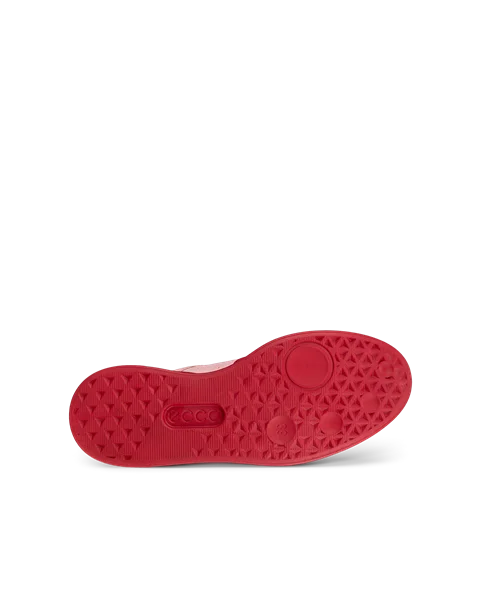 ECCO STREET 720 W
Women's Leather Gore-Tex Trainer
Only 1 left in stock Last few items remaining
Item Shipped within 24 hours
Delivery in 5-6 business days
Item nr 20971360907 Red
ECCO STREET 720 is the everyday essential sneaker that fuses basketball-inspired styling and comfort with GORE-TEX SURROUND waterproofing. With this sneaker, we had your fundamental needs in mind - style, comfort, and durable weatherproofing. The ECCO STREET 720 is fully dependable for all of life's situations. Designed specifically for your active lifestyle, these sneakers allow for 360 degrees of circulation to keep your feet temperate due to our paring of ECCO FLUIDFORM™ construction with innovative midsole channels. With the ECCO STREET 720, you'll be ready for anything.
Available in all buttery soft leather or a rich blend of velvety nubuck and smooth leather panels, both crafted by ECCO
GORE-TEX SURROUND durable, waterproof construction offers protection from all angles
Long-lace system allows you to adjust the laces to your level of comfort
Super-soft textile lining and textile inlay sole provides cushioning
Flexible ECCO FLUIDFORM™ midsole with innovative channels allows your feet to remain comfortably temperate no matter the weather or activity
Lightweight PU outsole allows you fluid movement
ECCO STREET 720 W Reviews
Comfort
Quality
Style
Value for money
Comfortable and as in the pictures

Comfortable and as in the pictures

Very comfortable and beautiful trainers. True to size. I love my trainers

Very comfortable and beautiful trainers. True to size. I love my trainers

Very comfortable and nice style.👍

Very comfortable and nice style.👍

I love these, very cool looking and comfortable.

I love these, very cool looking and comfortable.

Good quality, veeeery comfortable, sizing is accurate. Very satisfied, can't wait to wear them this spring-summer!

Good quality, veeeery comfortable, sizing is accurate. Very satisfied, can't wait to wear them this spring-summer!

Very stylish trainers. Comfortable to walk in the very first time you wear them

Very stylish trainers. Comfortable to walk in the very first time you wear them

The shoes are really great - comfortable, waterproof and you beautiful design I would have liked if they could fit me a little better around my foot in a more compact way

The shoes are really great - comfortable, waterproof and you beautiful design I would have liked if they could fit me a little better around my foot in a more compact way

I like the style of these shoes, as it's hard to find Goretex footwear that also looks nice. However they feel narrow on my wide feet, so I have removed the insole for more comfort. They haven't been worn in wet conditions yet, so I am unable to confirm if they are fully waterproof.

I like the style of these shoes, as it's hard to find Goretex footwear that also looks nice. However they feel narrow on my wide feet, so I have removed the insole for more comfort. They haven't been worn in wet conditions yet, so I am unable to confirm if they are fully waterproof.

Bequemer und qualitativ hochwertiger Schuh

Bequemer und qualitativ hochwertiger Schuh
SEE MORE REVIEWS