Returns for purchases made between 16th November and 31st December 2023
will be accepted until 31st January 2024.
Free Delivery and Extended Returns
No products match your selection.
Did you mean: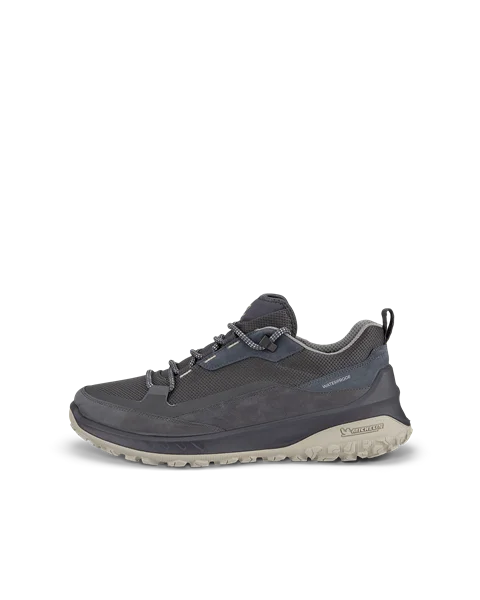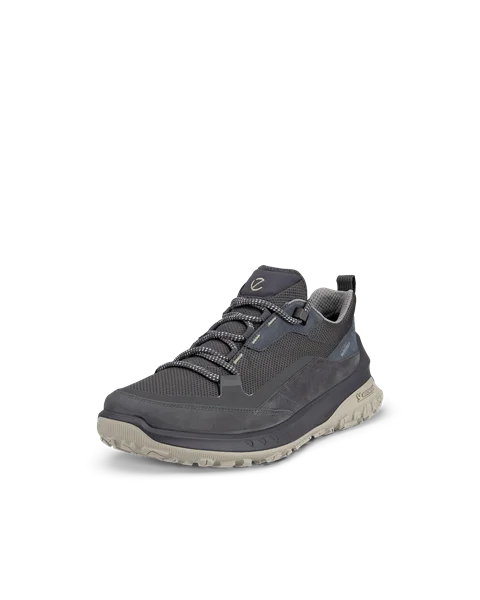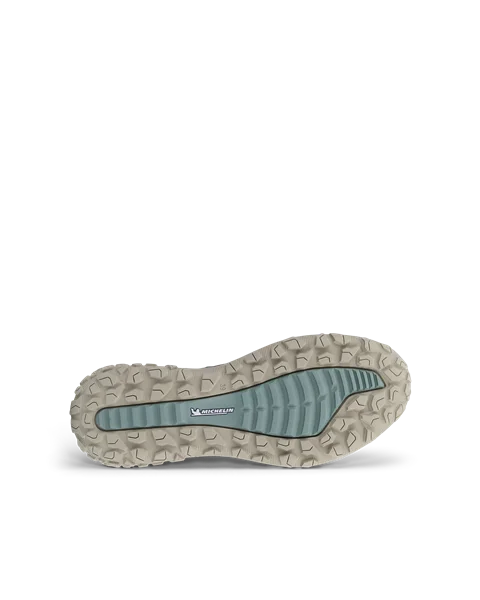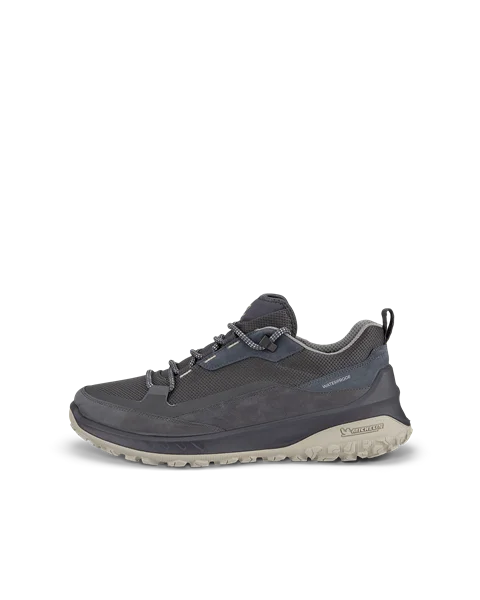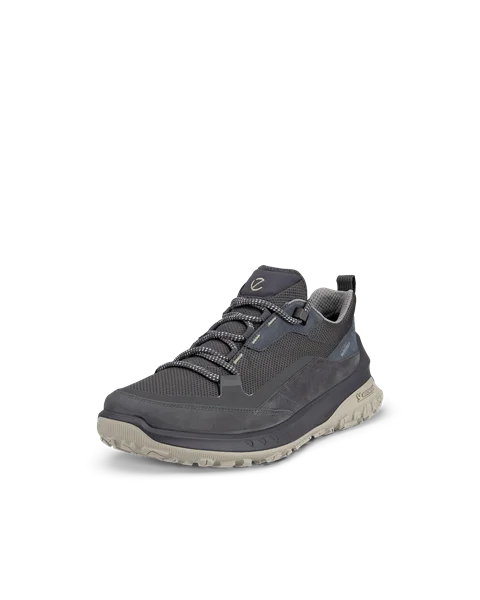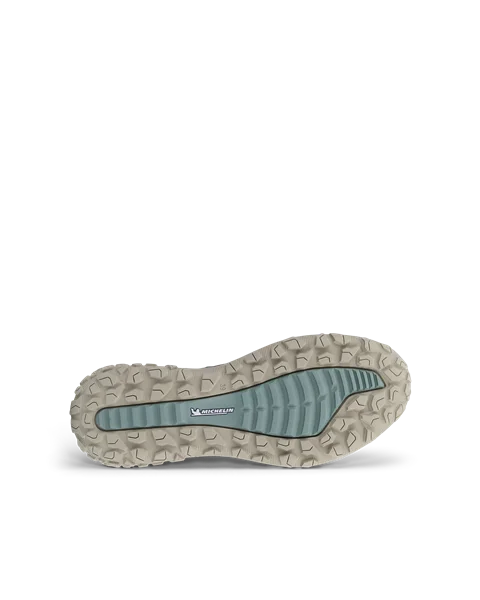 ECCO ULT-TRN W
Women's Nubuck Waterproof Hiking Shoe
Only 1 left in stock Last few items remaining
Item Shipped within 24 hours
Delivery in 5-6 business days
Item nr 82425350869 Grey
Reconnect with nature with the ECCO ULT-TRN, a modern take on a leather hiking shoe. Contemporary styling meets innovative, robust performance, including the PFC-free waterproof membrane. Being in the wild feels even more invigorating in a true hiking product featuring a state-of-the-art Michelin rubber outsole supplying multi-directional grip, along with a lightweight PHORENE™ midsole for radical bounce. For a lighter, modern look, the shoe is crafted from a mix of oiled nubuck and nubuck leathers and a premium textile.
Modern, lighter look with a mix of oiled nubuck and nubuck leathers made in ECCO's gold-rated tanneries, and a premium textile
PFC-free waterproof membrane keeps your foot dry and cosy
Shank provides the additional stability you need when hitting the trails
Cushioning and flexibility with ECCO FLUIDFORM™ Direct Comfort Technology
Soft, ultra-light PHORENE™ midsole for bounce and energy return
Innovative, distinctive outsole with Michelin rubber, multi-directional grooves and two distinct zones for grip, durability and support
PAYMENT AND DELIVERY
• Delivery in 5-6 business days
• Secure payment with:


• We ship with:

FREE AND EASY RETURNS
• Returns for purchases made between 16th November and 31st December 2023 will be accepted until 31st January 2024
• Returns are always free
All Care Products
ECCO ULT-TRN W Reviews
Comfort
Quality
Style
Value for money
Brilliant walking shoe, excellent non-slip grip on the sole, really comfortable for my daily walk.

Brilliant walking shoe, excellent non-slip grip on the sole, really comfortable for my daily walk.

Inner sock initially tight but has slackened with wear. As a hiking shoe pretty bad as the sole collects mud and becomes really heavy. The intricate patter of the rubber cannot have been tested in muddy conditions as it would have been found that there is no exit for mud to release even on grass or concrete. I must collect a pound or two per foot which then has to be removed at home

Inner sock initially tight but has slackened with wear. As a hiking shoe pretty bad as the sole collects mud and becomes really heavy. The intricate patter of the rubber cannot have been tested in muddy conditions as it would have been found that there is no exit for mud to release even on grass or concrete. I must collect a pound or two per foot which then has to be removed at home

Selbst in 38 noch ausreichend Platz, obwohl mir laut Tabelle eine 39 empfohlen wurde.

Selbst in 38 noch ausreichend Platz, obwohl mir laut Tabelle eine 39 empfohlen wurde.

Passar perfekt. Mycket bekväma

Passar perfekt. Mycket bekväma

In Grösse 39 zu gross, in Grösse 38 perfekt!

In Grösse 39 zu gross, in Grösse 38 perfekt!

In 39 viel zu groß. Größenangaben stimmen nicht

In 39 viel zu groß. Größenangaben stimmen nicht
SEE MORE REVIEWS