Returns for purchases made between 16th November and 31st December 2023
will be accepted until 31st January 2024.
Free Delivery and Extended Returns
No products match your selection.
Did you mean: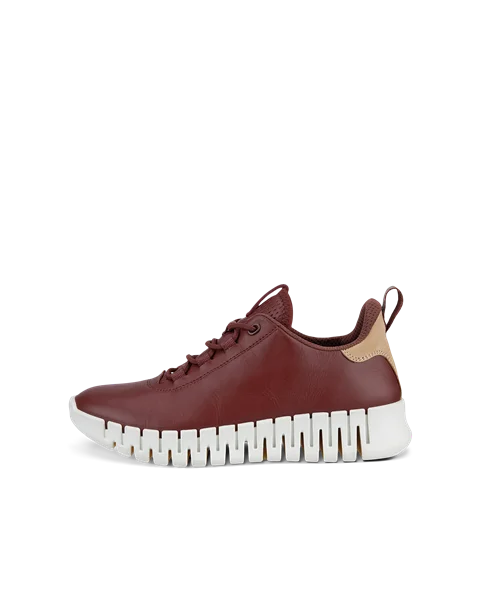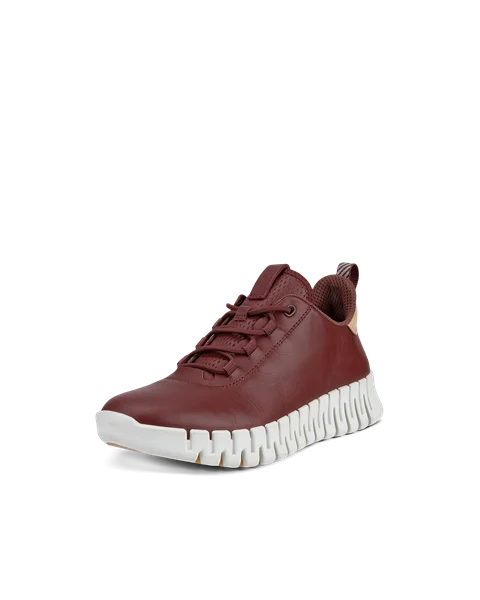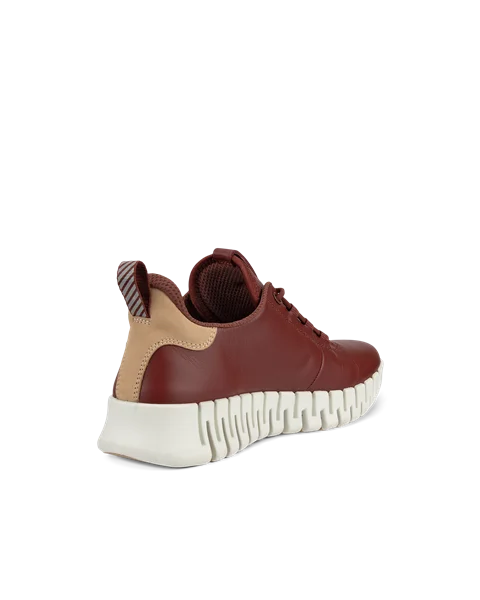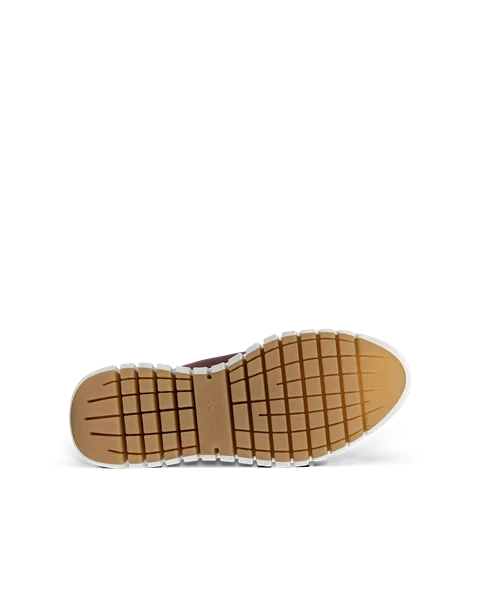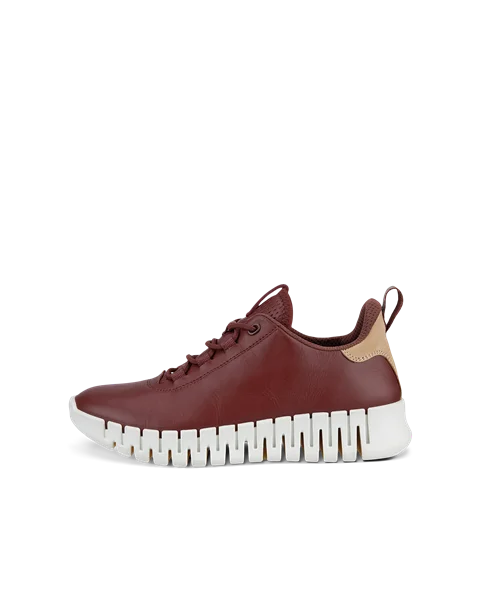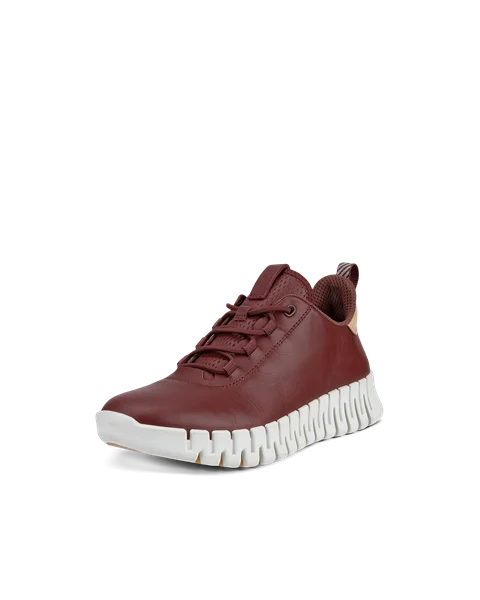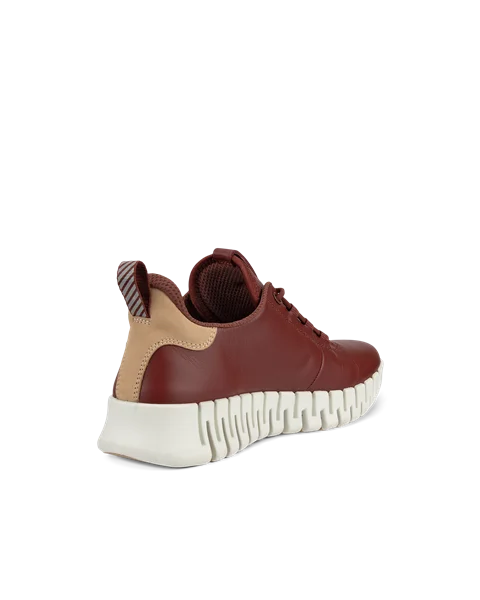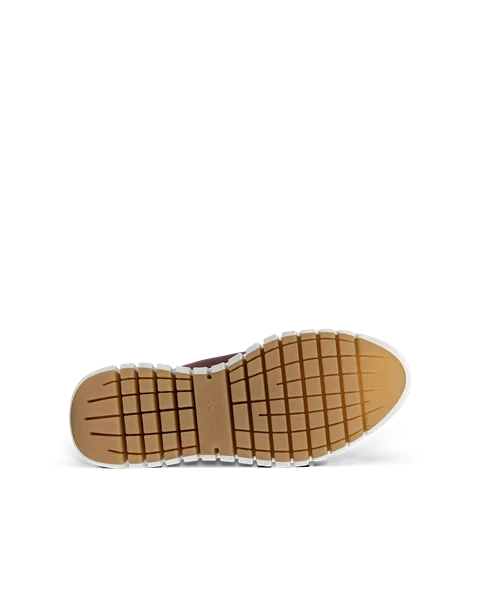 ECCO GRUUV W
Women's Leather Trainer
Only 1 left in stock Last few items remaining
Item Shipped within 24 hours
Delivery in 5-6 business days
Item nr 21820360795 Red
The ECCO GRUUV sneakers are specially engineered to provide a comfortable walking experience and support your every step. With the ECCO GRUUV, we wanted to design premium, long-lasting footwear to meet your on-the-go needs. A standout feature of these comfortable walking sneakers is the innovative two-way flex rubber sole that moves and flexes for effortless foot movement no matter the surface. There are also removable dual-fit, comfort-foam insoles for extra width if needed. These come in this season's on-trend tonal colours to bring you from the streets to the park in modern style.
Carefully crafted in buttery soft Nappa leather by ECCO with reflective trimming details
Leather produced in ECCO's own gold-rated tanneries
Smartly designed external loops with elastic shoelaces for on-the-go adjustment
Removable dual-fit comfort foam insoles covered in breathable textile. This unique feature allows for a customisable width
Cushy PU midsole made using our signature ECCO FLUIDFORM™ construction provides soft, flexible, fluid movement
Dynamic two-way flex rubber sole that not only provides you grip but full use of your foot at any angle
PAYMENT AND DELIVERY
• Delivery in 5-6 business days
• Secure payment with:


• We ship with:

FREE AND EASY RETURNS
• Returns for purchases made between 16th November and 31st December 2023 will be accepted until 31st January 2024
• Returns are always free
All Care Products
ECCO GRUUV W Reviews
Comfort
Quality
Style
Value for money
Typical ECCO product, light, extra comfortable, lasts forever. Great value for money...

Typical ECCO product, light, extra comfortable, lasts forever. Great value for money...

Comfortable,unusual design,easy to put on,trendy,quality leather.........

Comfortable,unusual design,easy to put on,trendy,quality leather.........

Lovely fitting, very comfy and very stylish - minor quibble little stones do get stuck in the cleats.

Lovely fitting, very comfy and very stylish - minor quibble little stones do get stuck in the cleats.

Comfortable shoe - flexible sole, soft upper, size fits, width narrow to normal. Absolute satisfaction.

Comfortable shoe - flexible sole, soft upper, size fits, width narrow to normal. Absolute satisfaction.

Stylish, comfortable and fits well! Perfect for long distance walking.

Stylish, comfortable and fits well! Perfect for long distance walking.

Exceeded my expectations. Very attractive and exceptionally comfortable.

Exceeded my expectations. Very attractive and exceptionally comfortable.

comfortable, goodlooking, stylish, quality, expensive, different,

comfortable, goodlooking, stylish, quality, expensive, different,

interesting design and comfortable

interesting design and comfortable
SEE MORE REVIEWS